First to fly
First to fly
First to fly
by Barbara Baals
Junior Luis Acevedo scooped up a gold wristband, one emblazoned with the words "Flying First," and made a beeline across Rowan's Glassboro campus to Gregory Caputo's lab in Science Hall.
"I was excited to give it to him. It's good for students to see that a first-generation college student can become head of chemistry," says Acevedo, a sophomore chemistry major who is the first in his family to attend college. "It's something to be proud of."
Caputo, head of chemistry and biochemistry, isn't really a wristband guy. But he made an exception to show his support for Flying First, a year-old initiative to provide resources and support for Rowan's first-generation students.
"I've been wearing it ever since," says Caputo. "To me it says, 'Look, I was where you were.' And maybe students will ask me about it. I wear being a first-generation student on my sleeve. Literally. It really hits home for me."
At Rowan, first-generation students are defined as students who are the first in their family to attend college or who are children of parents who attended college but did not finish. They also include students whose parents did not attend college in the United States or students who have had minimal exposure
to higher education.
At Rowan, 5,000 students—nearly 30 percent of the University's 19,300 enrollment—are first generation. This mirrors national statistics. Thirty percent of college students nationwide are the first in their family to pursue higher education, according to Penny McPherson Myers, associate vice president for diversity and organizational effectiveness in the Division of Student Affairs.
But, Myers adds, national studies show that first-generation students drop out at four times the rate of their peers whose parents attended college.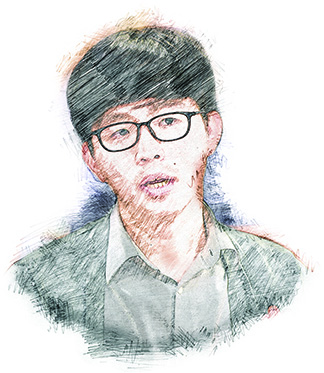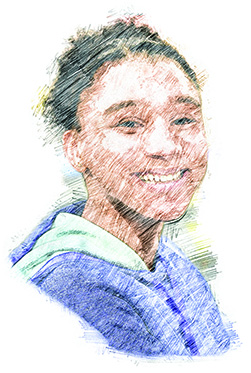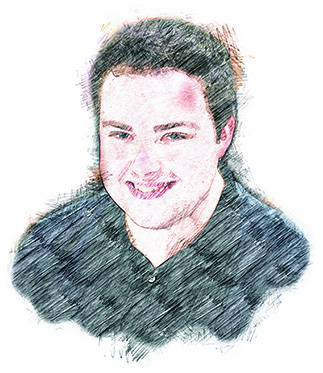 "College changed my life. People looked out for me."
Flying First, established by the University's First-Generation Task Force, a dedicated, University-wide committee 57 members strong, aims to counteract that trend by providing first-generation students with the resources they need to excel.
According to Myers, research suggests that, without support, first-generation students are more likely to feel left out and have trouble finding their place in college. Additionally, they may struggle to navigate the higher education culture.
Moreover, Myers says, research shows that first-generation students often hesitate to take advantage of college resources, lack knowledge about selecting majors, securing internships or building résumés and sometimes need reinforcement that they can succeed—and thrive—in academia.
Tricia Hurley '18 can relate. In May, she earned her bachelor's degree with honors in civil and environmental engineering. The path, she says, wasn't always easy.
"I had to figure out a lot on my own," says Hurley, the oldest of four. "When I came to Rowan, I didn't even know what an RA was. I didn't know what office hours were. I had no idea about how to get internships.
"I struggled to pay my bill my second semester. I told my friends I wasn't coming back," continues Hurley, who was able to stay in school after receiving scholarship funds from her summer job and an unexpected gift from a family friend. As she excelled academically and got involved on campus, more scholarships followed.
President of the Rowan Environmental Action League, Hurley became an RA and mentored freshman engineering majors. She also worked in the lab of engineering professor Kauser Jahan, who encouraged her to consider graduate school. This fall, Hurley will enter the doctoral program in civil engineering with an environmental focus at the University of Delaware.
"College changed my life. People looked out for me. That tells me they saw something in me and they were willing to give their time to me."
While she found her way at Rowan, a program like Flying First would have been helpful throughout her college career, says Hurley, who attended events organized by the program in its first year, including
an evening in the spring with Rowan President Ali A. Houshmand. Houshmand and Provost James Newell are both first-generation students. Many members of the First-Generation Task Force, including a number of academic advisers, are as well.
"I was so happy the first time I heard about Flying First," Hurley says. "There's a great need for it."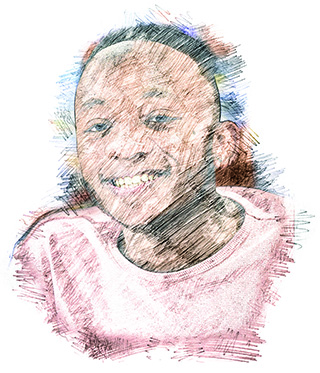 "They see that they belong here"
In its first year, Flying First held workshops on applying for scholarships and balancing finances, career preparation sessions, sessions on becoming involved on campus and more. While the program offers support and resources to students, it also provides information to faculty members about the unique challenges faced by the first-generation population.
For the first time, four of the nine summer Orientation sessions included receptions where
first-generation students and their parents met with program leaders, students and faculty members to learn more about Flying First. The receptions gave students and their parents the chance to voice their excitements and concerns—and to build a network—as they begin their Rowan journey.
Students and parents found that they shared some of the same concerns—paying for college,
time management, finding friends—and some similar excitements. Among them: enjoying the college experience, making new friends, building careers, and, not surprisingly, being first-generation students.
"Because we start the process before they step on campus, students feel more comfortable reaching out when they need help," Amy Ruymann, co-chair of the First-Generation Task Force, says, noting that first-generation students make extraordinary contributions to campus and often serve as sources
of support and inspiration to other students.
"Flying First is really making inroads in terms of belonging," said Ruymann. "Students realize there are a lot of other first-generation students here. They see that they belong here… that they're not the exception."
That feeling of belonging led Acevedo, who was valedictorian at Camden Academy Charter High School, to Rowan. Accepted by 11 colleges, Acevedo chose Rowan and became a PROS member, leading orientation sessions. Many students in his groups were first generation, he says.
"What I love about Rowan is that it's so welcoming," says Acevedo, the youngest of four. "Flying First gives first-generation students reassurance. They don't feel like they're alone."
That's the message Myers wants to send.
"Never feel alone," Myers told first-generation students and parents at an orientation session. "We are your resource."
Caputo says he often sees differences in first-generation students in his classroom.
"I see first-generation students that are that much more dedicated," says Caputo. "They understand the sacrifice and importance a little bit better. They 'get it' and they know there's a lot riding on it."
But first-generation students who are unaware of available resources also may be less willing to speak
up when they have a problem, Caputo says. That's what makes Flying First so valuable, he says.
"I wish there was a program like Flying First when I was in college," says Caputo. "I didn't know about bill paying, financial aid, academic policies. I didn't know I could take summer classes. You hate to see a student get derailed or delayed because of not knowing something as simple as that."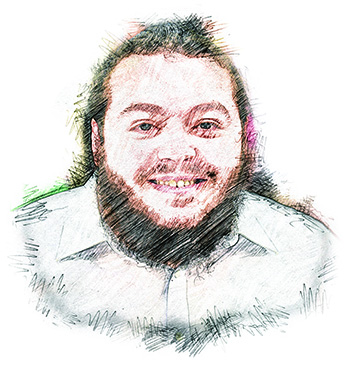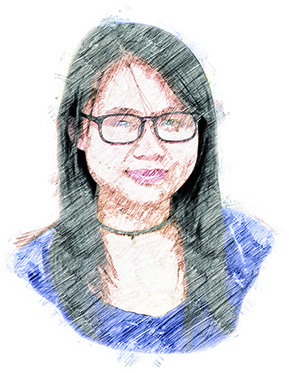 "I want to create a path for everyone else"
When she arrived at Rowan for her freshman year, Stephanie Ackerman '12, m'15 received sound advice from her mother.
"She said, 'Now, if you have issues, I want you to advocate for yourself,'" says Ackerman, a first-generation student who became president of the Student Government Association. "That made a difference to me. Because of finances, I spent a lot of time at the bursar's office. Before I went to Rowan, I'd never heard the word 'bursar.'"
In the spring, Ackerman, who is assistant director for housing operations at Trinity University in Texas, lent her support to students through Rowan Gives Day, the annual day of giving. She donated to the Houshmand's Hazardous Hot Sauce Scholarship Fund, which assists Rowan students in need. Also on Rowan Gives Day, donors for the first time were able to support the College of Communication & Creative Arts Flying First Scholarship Fund, which directly assists first-generation students.
"I know what kind of pressure it puts on you personally and academically when you struggle financially," Ackerman says. "I think there should be a real sense of pride about being first generation. It's a huge accomplishment."
Flying First also supports the University's historic commitment to public education as well as the pillars—or guiding principles—Houshmand set forth when he became president. Among them, access to education and affordability.
First-generation freshman Kayla Fericy, a civil engineering major, is beginning her Rowan journey—and financing it herself with help from scholarships. She's one of 10 children in a blended family.
"I'm the first to go to college and I'm excited to become an engineer," Fericy says. "No one has put pressure on me to go to college. I want to go to graduate school. I want to do humanitarian work. And I want to create a path for everyone else in my family."
_____
Assistant Director of Media & Public Relations Barbara Baals was a first-generation college student.