Web exclusives
Web exclusives
Rowan's FIRST first responders
The Rowan EMS archive starts with a photo of the squad's founders and continues with images from 40 years of service, progress and camaraderie. Click through the gallery below for more photo memories and contact EMS chief and advisor Vern Howery: howery@rowan.edu, for more information about the history and future of Rowan EMS.
Click to support Rowan's first responders.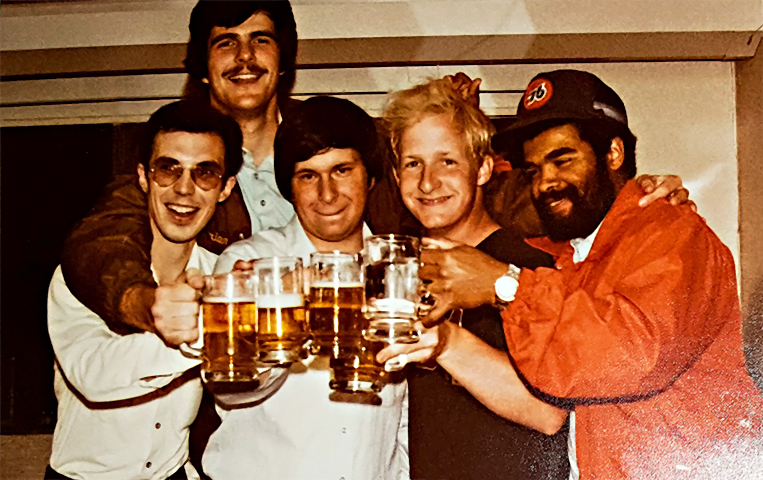 Glassboro State First Aid Squad charter members John Zenuk, Brian Hall, Joel Gordon, Bob Swenson and Dave Brown. 
Current EMS members hosted alumni in May at the Carriage House where GSFAS began.
Seated: Rick LaFever, Ann Taussig LaFever. Standing: John Brittin, Colleen McChesney, Joel Gordon, Sal Toppi, Anita Andrew Rose, Leah Rubenstein Cinman, Alan Kravitz, Jared Sousa, Jessica Kozlowski. 
Photo Gallery