Under 40 and overachieving
Under 40 and overachieving
Under 40 and overachieving
Alumni rise to create, discover, solve problems and serve others
Just a few years beyond earning their degrees, Rowan grads are going wherever dreams, drive, talent and technology can take them. Nominated by peers and professors and in order as random as their stories, 30 under-40 alumni tell about what they've accomplished so far.

John Costantino '14
26 | B.S. Computer Science 
CTO and Co-Founder, Manolin
Would you believe it all started with oysters?
John Costantino had a job he loved when he and his roommate, Tony Chen, took a life-changing trip to Virginia Beach, Va. They went to golf and enjoy the local seafood. They wound up touring an oyster farm and learning about the problems that plague the aquaculture industry.
Computer science and fish farming might not seem to have much in common. Yet computers are the most effective way to analyze all the complex data points—like appetites, exercise and diseases—gathered from different sources.
With that in mind, Costantino and Chen spent their spare time for the next two years developing a system that would track and explain the seemingly unpredictable threats to aquaculture harvests.
That system would become their software analytics company, Manolin.
After a weekend trip to the international aquaculture hub of Bergen, Norway, they knew
they had to relocate overseas to establish Manolin's place in the industry.
"I said goodbye to my life in D.C., told my parents I was moving and hopped on a plane to Norway with nothing but my laptop and a suitcase.
"I knew nothing about building a company, I was just a person who found an interest in farming fish," Costantino says. "We were told it was a stupid idea and there is no need to improve how fish and oysters are farmed. I'm glad we stayed stubborn."
Eventually, the young company began making waves, winning awards in the aquaculture industry and beyond. "These awards really help bring credibility to the problems that the aquaculture sector faces," says Costantino. who sees sustainably farmed aquaculture as essential to feeding the world's growing population.
Life after Rowan hasn't followed Costantino's "safe" plans of working for a tech giant like Google. Instead, it's exceeded his ambitions.
"I don't think I could have guessed that I would have taken the path I did in a million years.
The whole journey so far has been fun, stressful, filled with so many unexpected turns of events… and I honestly wouldn't change a thing about it."
---

Ayanna Lyons '16
25 | B.A. Public Relations 
Division Manager, Petey Greene Program
"I hate the word 'help,'" Ayanna Lyons says.
"We're not 'helping,' we're 'in service together.'" If anyone knows about service, it's Lyons, who has done life-changing work in service—first with AmeriCorps NCCC and now as division manager of the Petey Greene Program, which provides tutoring to incarcerated individuals.
"There's nobody else that does what Petey Greene does," Lyons says. The program isn't politically or religiously motivated. It doesn't discriminate based on age or crime.
"If you want to make a difference, you need a passion for criminal justice more than you need a background in criminal justice," Lyons says. "We're combating stigma. When we talk about incarceration as an otherness, something taboo, children with incarcerated parents and formerly incarcerated people feel otherly, not supported.
"Two things can coexist," says Lyons.
"A person can commit a bad crime but should still get an education. People do bad things, but we shouldn't lock people up for the rest of their lives if they can be rehabilitated.
"Rowan is still preparing me for this work by connecting me with undergrads and faculty. As a grad student, I learned about Dr. Sandra Joy's Youth Empowerment Program for students with an incarcerated parent and was able to connect with undergrads."
---

Eileen Oni '10
31 | B.S. Biological Sciences
Legislative and Reporting Program Analyst, The National Institute of General Medicine Sciences
When Eileen Oni fell in love with biology, bench science—experimental laboratory research—interested her. "I had a real desire to know how things worked."
As a Ph.D. student, she discovered a new calling: science policy, or "making sure we train scientists in the best way," Oni says. "How can we do things better to make science the best enterprise it can be?"
After graduating, she served as AAAS Science and Technology Policy fellow at the National Science Foundation. In April, Oni began working for the National Institute of General Medicine Sciences, a funding agency under the National Institutes of Health.
"Just because something operates a certain way doesn't mean that's the only way it can be. There's always room for improvement," Oni says. Working in science policy, she's "at the forefront of using data to make informed decisions that help us fund the best science and support scientists."
Bench scientists ask, what experiments do I need to prove or refute a hypothesis? Policy uses similar skillsets, like synthesizing data. "How can we support scientists better and make sure we develop and support the programs that are the best?
"Rowan was definitely a launchpad that translated [into my work in science policy]," she says. "I was fortunate to get research experience at Rowan labs."
---

Andrew Campbell '12
29 | B.S. Entrepreneurship
Managing Director, Moonduck Studios & Agency
Esports fans know Andrew Campbell's broadcast persona: Zyori.
Campbell became "intrigued by the competitive aspect of video games" during college. The industry wasn't mainstream yet, but he thought at the time, "if I put in the investment hours to get experience now, it will all be worth it."
From part time to full time to cofounding his own studio and talent representation agency, Campbell learned "esports is all about building a brand around yourself as a broadcaster."
Among Campbell's biggest live events were November 2017's Midas Mode tournament and January 2018's Captains Draft 4 tournament. Based on those experiences and others, Campbell is writing a book, The Zyori Story: Starting in Esports, coming soon.
"People ask, 'Why watch a video game tournament?' Going to events and feeling the energy, it was the first thing in my life that 100 percent resonated with me."
Moonduck Studios & Agency is among the biggest players in esports broadcasting for the popular multiplayer online battle arena game Dota 2, achieving $1 million growth by its third year.
---

Michelle Cassidy '03
37 | B.S. Marketing
Senior Community and Marketing Director, Yelp
Planning elite parties at luxury apartments and private dinners at hot new Philly restaurants—for Michelle Cassidy, it's all part of the job. "This actually is a dream job," says Cassidy, senior community and marketing director of Yelp for Philadelphia.
A dream job, but a challenging one. Cassidy handles all Philadelphia Yelp marketing efforts and works directly with business owners. She forges partnerships with some of the most recognizable organizations in the area—from the Franklin Institute to Daybreaker morning dance parties.
"In my wildest dreams, I wouldn't have expected this," says Cassidy, who began cultivating her leadership skills while serving as SGA secretary for four years. After starting out as a marketing coordinator at a CPA firm, "going from corporate to a young tech startup was like going from black-and-white to Technicolor.
"I absolutely loved Rowan. I had a great education there and learned so much through the college experience. Professor Manuel Pontes was super influential, one of those people who left an impression on me. His lessons inspired me then and still inspire me today."
---

Ernie Holtzheimer '12, MBA '13
29 | B.S. Business Management & Entrepreneurship
Corporate Attorney, Montgomery McCracken Walker & Rhoads LLP
Ernest Holtzheimer started as a biology major but shifted focus when he realized business interested him more than science. His business law courses taught him that what he really wanted was to be a corporate attorney. Now he does just that, working with professionals in private equity and commercial transactions at a well-respected Philadelphia firm.
"The law and trends in legal practice are always changing, and attorneys need to keep up. I enjoy learning, so this is one of my favorite parts of practicing law," he says. When Holtzheimer talks about enjoying learning, he's sincere. "I started reading books on business and investment topics for fun," he says.
He chose to use a gap year between earning his bachelor's degree and starting law school to earn his MBA through Rowan's 4+1 program.
This graduate-level business background equipped him with a foundation in business terminology
and financial concepts.
Holtzheimer aspires to make partner someday, but he's already making a difference. He holds leadership positions nationally and locally in professional organizations. "I am drawn to leadership roles because
I think that if I am going to be involved in something, I really want to be in a position where I can make an impact," he says. "I have a people-first mindset and believe that if people have a high morale, they will do their best work."
Selected for the American Bar Association's 40 Young Attorneys 'On the Rise,' among other professional awards, Holtzheimer remains modest. "What means the most to me is that people in my professional network have taken time out of their busy schedule to nominate me," he says. "Without the support of my colleagues and friends, I would not be where I am today.
"Many of the opportunities I've been given have stemmed at least in part from the connections I've made with people from my time at Rowan, Drexel Law and the organizations I've become involved with.
"Rowan truly is a community, and students, alumni, faculty and staff need to recognize that. Rowan has provided me with a lot of friends and opportunities, and I believe it has done the same for many other people. So I encourage everyone to stay involved and to give back to the community that has served us so well."
---

Chrissy Buteas '04
37 | B.A. Law & Justice 
Chief Government Affairs Officer, New Jersey Business & Industry Association
Applying the same grit and determination she displayed on Rowan's 2002 national championship field hockey team, Christine Buteas tirelessly advocates for New Jersey businesses in the state's capital.
The chief government affairs officer of the New Jersey Business & Industry Association works to help businesses create jobs, keep residents working and grow the economy.
She burnished her reputation as a leader and advocate in previous roles, serving as president and CEO of the Home Care & Hospice Association of New Jersey, vice president of Capital Impact Group and others.
"I believe it is important to have your voice heard when policy is being debated and implemented," she says. "In my current role, making sure jobs are being created is very important."
She continues to carry hard-won lessons from the hockey field into the business world. "They translate into being able to work with a team, being able to accept defeat but also celebrate victories, building perseverance and learning to push yourself beyond what you think your limits are," says Buteas, who serves on Rowan's Alumni Association Board of Directors.
"I am a big proponent of the role sports play in developing leadership skills," she says. "Playing at Rowan taught me a lot about myself and about working as a team."
---

Anastasia Hendrickson '06
34 | B.A. Athletic Training 
Vice President, Legend Medical
Just three days after graduating, Anastasia Hendrickson began her career as a sales rep at Legend Medical. Thirteen years later, she's grown with the company—all the way to vice president.
Hendrickson, who majored in athletic training, didn't intend to go into sales. Yet it was precisely her experience with athletic training and physical therapy equipment that made her a prime candidate for the role with the young company. That same year, Hendrickson was promoted to sales director.
Being named VP was "really special," says Hendrickson. "I was promoted at the company's holiday dinner with more than 100 people cheering. That was a complete surprise."
Vice president isn't "just a fancier title." The prestige accompanying this demanding role doesn't exempt her from the less glamorous work. "All the little things lead to greatness," Hendrickson says, "but I still take out the trash if that's what needs to be done."
Hendrickson hopes her instructors aren't disappointed that she didn't take the 'direct' career path. "I do miss athletic training," she says. "I enjoyed what I learned. This is much different. I don't take care of athletes, but I do take care of a lot of employees—just in a different way. I want them to love the company as much as I do."
---

Soley Berrios '13
28 | B.A. Radio, Television & Film
Director of Family Support, Camden Enrollment, Inc.
Born in Puerto Rico and raised in the City of Camden, Soley Berrios works and volunteers with several organizations whose collective mission is to help turn her beloved hometown around.
"I grew up in the city and it's very important to me," says Berrios, whose job as director of Family Support for Camden Enrollment Inc. positions her to make a direct, meaningful impact.
Her agency, created after the 2013 state takeover of the city's school district, helps educate parents about school programs so they can make informed choices about where to send their children.
"You need to be able to advocate for your children but sometimes people don't know," she says. "We have school profiles of all of the schools and our job is to provide information, not make recommendations."
But that's just one hat she wears. Berrios is also active with Hopeworks 'N Camden, which helps young adults find jobs; is executive board secretary for Around the Way Girl Inc., an empowerment and education-oriented nonprofit for young women; serves on the Camden County Cultural and Heritage Commission; and is the youngest member of the Camden City Planning Board.
Though she loved the experience and education of her RTF degree, Berrios believes the career she's carving, in which she's involved every day in her own community, is perhaps more satisfying.
So… is elective office in her future?
"Maybe," she says. "Camden is small, and it can be a crazy place politically, but it's my home and I love it. There's so much work to be done here and public service is what I really want to do."
---

Vin D'Anton '13
29 | B.A. Radio, Television & Film
Freelance documentary producer and archival producer
Vin D'Anton is a natural storyteller, and his goal is to tell stories on film—his style, his way.
He's off to a great start. An award-winning filmmaker and researcher, D'Anton has worked on Emmy- and Oscar-winning programs including episodes of ESPN's popular "30 for 30" series and the feature-length documentary, "O.J.: Made in America."
The ESPN Films miniseries examined the phenomena of race and celebrity in the United States through the prism of O. J. Simpson, from his rise as a football player to the film star, murder suspect and, ultimately, convict he became.
Produced as a five-part miniseries, the film won the Academy Award for Best Documentary Feature in 2017 and D'Anton's extensive research featured prominently in the final product.
"At its heart, it was the story of race in America," D'Anton says.
Hired as a college intern by NFL Films in Mount Laurel, his diligence and tenacity, especially for digging up archival film footage, led to a position with ESPN's Bristol, Conn., headquarters, where he worked his way up to the position of associate producer.
Assigned to "30 for 30," he helped the network win Emmy awards for the series itself in 2014 and for the 2015 episode "Of Miracles and Men," which told the story, from the Russian point of view, of the U.S. vs. U.S.S.R. 1980 Olympics men's hockey matchup.
Now, following an early career helping to tell the stories of legendary athletes, D'Anton has made a big play himself. He left the comfort, security and prestige of ESPN this year to forge a filmmaking career on his own.
"Since I was a kid I wanted to be a director, and now I'm going for it," he says.
Inspired at age 13 or 14 by the Martin Scorcese documentary "The Last Waltz" about the music group The Band, his first feature-length film will be a documentary about the Asbury Park music scene.
Until it's finished, he'll maintain his day job, running a freelance film production and research business that keeps him very busy.
"I grew up a huge fan of Bruce Springsteen and, in a sense, he inspired me to make this movie," D'Anton says. "Asbury Park has come back in a big way and so has its music scene. And I'm going to tell that story."
---

Kahyun Yoon-Flannery '11
38 | D.O. Osteopathic Medicine
Medical Director, Jefferson Health NJ Comprehensive Breast Center
By the close of 2019, an estimated 268,600 new invasive breast cancer cases are expected to be diagnosed in the United States.
Kahyun "Kay" Yoon-Flannery faces this daunting expectation daily. As medical director at Jefferson Health NJ Comprehensive Breast Center, Yoon-Flannery oversees the center's breast care program, which supports women receiving care for an array of breast conditions, both benign and malignant.
She completed a breast surgical oncology fellowship at the University of Pennsylvania. She is also certified in hidden scar breast cancer surgery and is an American Society of Breast Surgeons member.
The Haddonfield resident, born in Korea, is also a newly published author with the release of A Surgeon's Path: What To Expect After a General Surgery Residency, as well as the mother of four children, ranging in age from 1 to 8. "Life is pretty hectic," she says. "I went through rigorous training but, at the same time, I never wanted to compromise the wish my husband and I shared for a big family. We are so thankful."
---

Steffanie Lerch '03
37 | B.A. Finance
Financial Advisor, Eagle Wealth Strategies
Steffanie Lerch started her career at Eagle Wealth Strategies before she graduated. She earned her certified financial planner credential (CFP) before age 30, making her one of a few financial advisors to meet this milestone so early.
"As a student, I kept thinking it was about numbers, numbers, numbers," Lerch says of the finance field. "In my internship I learned it wasn't all about numbers. It came as a surprise, but the biggest part of my job is relationships, getting to know clients and their financial goals."
Today, Lerch is a retirement income certified professional as well as a CFP. She credits her boss, a Rowan alumnus, for pushing her to pursue licenses and credentials at a young age.
Despite her career demands—and her personal life, juggling marriage and children—Lerch inspires students as chair of Women United and president of the Rohrer College of Business Alumni Council. She organized the first Women's Innovation and Inspiration Power Summit last October.
"Being president of the Rohrer College of Business Alumni Council has been fabulous," she says, "We've done a lot of growing over the last 12 months and worked closely with the Center for Professional Development to intertwine the alumni-student relationship. I know others who struggled along the way, and that's why I do what I do.
"The faculty is there for the educational component, but alumni bring the real-life component—how to help students excel once they get out in the real world," Lerch says.
How does she do it all? "I'm a worrier who used to plan weeks and months ahead, but now—especially as a working mom—I've learned to take each day at a time," she says. "There's less stress in my life that way."
---

Gavin Farber '08, M'10
33 | B.A. Journalism , M.A. Higher Education
Academic Advisor, Center for Undergraduate Advising, Fox School of Business & Management, Temple University
Call him Madrich.
"The Hebrew word for mentor could be my new name," Gavin Farber says, only half joking. After all, mentorship is Farber's work… and his passion.
In addition to advising and mentoring Temple undergraduates—each semester, he serves 600 students who flock to him for his keen advising skills, sage advice, humor, willingness to listen and, he laughs, his ever evolving experimental "model hair"—Farber also has taken his work worldwide.
Through NACADA: The Global Community for Academic Advising, Farber leads a mentoring program for academic advisers, who, like him, are deeply committed to helping students succeed.
"I care tremendously about students and about practitioners as well," says Farber, who frequently presents on mentorship topics with NACADA, most recently in Belgium.
Rowan's 2018 Distinguished Young Alumnus, Farber credits dozens of Rowan professors, professional staff members, advisers and administrators for leading him to discover his life's work.
In one way or another, he says, "mentoring has been part of my journey since my Rowan days."
---

Jesse Eisenhart '06
36 | B.A. Advertising
Senior Pastor, True North Church
It may seem as if there's a huge distance between the world of advertising and preaching the gospel, but Jesse Eisenhart knows it's shorter than some might think.
After earning his bachelor's degree in advertising from Rowan, Eisenhart received master's degrees in both practical theology and human service counseling at Regent University in Virginia.
Now pastoring the church his parents founded in 2006, he uses all of his education—even the study of advertising—to minister to a growing flock.
"Effective advertising must be strategic, and it must be geared toward a target audience," he says. "This is an environment where you strategically ask questions as you try to convey the benefit to people." Eisenhart says there's an art form to communicating that transcends even the tightest tagline, the brightest billboard. His "market," in advertising terms, is limitless.
"For me, the demographic goes from ages 14 to 104," he says. "It includes every background, everyone."
For Eisenhart, a casual, straightforward approach to pastoring works best.
"(When I meet) someone who is completely unfamiliar with a church environment or the teachings of Jesus, that's what gets me excited," he says. "There's an art form in your body language and in your heart. People can tell when you're being sincere or when you're putting on a front."
His congregation, which had about 100 worshippers when his parents founded True North Church the year he graduated from Rowan, now averages more than 1,500 congregants every week over two campuses and is building a permanent home in Harrison Township.
Delivering sermons nearly every Sunday of the year, Eisenhart is clearly using his communication and theology degrees. But he's also using his master's in counseling as a volunteer for Rowan's football squad, for which he used to play.
"I earned a really great degree at Rowan and I developed leadership skills from great experiences on the football team," he says. "Now, if there's something bothering a player, something that's affecting their play and they need someone to talk to about it, I'm there to listen and encourage them."
---

Brighid Burgin Hoempler '12
29 | B.S. Chemical Engineering
Americas Lubricants Technical Advisor, Exxon-Mobil Research & Engineering
Brighid Burgin Hoempler lives—quite well—in a couple of worlds.
The chemical engineering graduate professionally is all engineer. After starting her career for ExxonMobil in Paulsboro, she works for the multinational energy corporation in the Houston area, responsible for a technical team deploying automotive lubricants in North America.
The Mantua Township native and Army wife also is all volunteer. She's dedicated to encouraging young women to pursue careers in science, technology, engineering and math. She works with military families nationally, connecting veterans to civilian communities, educating employers about hiring military spouses and coaching people to develop resiliency.
Hoempler gave a TED-style talk on military-spouse life at ExxonMobil and a lightning talk at the Society of Women Engineers. And she's recently added some honors to her already impressive list, including Henry M. Rowan College of Engineering's Medal of Excellence and the Chapel of Four Chaplains' Legion of Honor Award for service to all regardless of race or faith.
---

Donavan McCargo '03, D'10
38 | B.S. Marketing, Ed.D.
Assistant Vice President and Dean of Students, Kutztown University
Donavan McCargo didn't wake up one day and decide to be a dean of students.
But he knows he's in the right place.
"I love abeing an advocate for students," says McCargo, who, at 33, became dean of students at Community College of Philadelphia, the city's largest public institution.
In 2017, he joined Kutztown, where he feels right at home serving the university's 8,300-plus students.
"My experiences at Rowan helped prepare me for the opportunity afforded to me at Kutztown," says McCargo, who worked at Rowan for eight years on the Camden and Glassboro campuses.
At Kutztown, McCargo oversees multiple offices—from New Student Orientation to the Student Government Association to Student Conduct…and well beyond.
"My goal is to see people through their success. In serving students, we have to use our power wisely. We need to benefit others."
A mentee of a host of Rowan administrators—"I owe all of them a debt of gratitude," he says—McCargo is pleased that more young professionals, like himself, are choosing careers in student affairs.
"I want to continue to build skill sets to expand my scope and my leadership. I'm excited to see ambitious young professionals climbing the ladder in our field."
---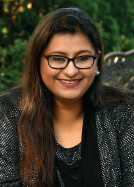 Muqaddas Ejaz '15
35 | B.A. History
Grant Administrator, New Jersey Department of State
Muqaddas Ejaz knows that differences between people can be challenging—but she also believes that a diverse community can be united as one community, starting with her own South Jersey region.
For demonstrating how to bring some of the most diverse people together, the Cherry Hill resident earned the 2018 Camden County MLK Freedom Medal.
A respected community activist and outreach specialist, Ejaz, of Islamic faith, has worked with her Jewish counterparts as co-leader in the South Jersey Chapter of the Sisterhood of the Salaam Shalom. The group promotes peace, understanding and friendship.
"I am proud that I had the opportunity to establish the Sisterhood of Salaam Shalom chapters in Cherry Hill with the help of my Jewish co-leaders, says Ejaz. "It provided a platform to many Jewish and Muslim sisters to learn about each other's faith, cultures and traditions while breaking the stereotypes in our understanding of each other. Our sisterhood sends out the message of peace to our respective communities and our families."
Ejaz also led the first Camden County S.U.R.E. (Students United for Respect & Equity) Summit and has designed, planned and led community events, seminars and cultural experiences for Camden County's diverse population.
Once an international classroom instructor for the University of Pennsylvania Museum of Archeology & Anthropology, Ejaz works now on the Census 2020 Complete Count Commission. It's one more opportunity to help acknowledge diverse individuals—all neighbors, nonetheless.
---

Christian Dalonzo '17
24 | B.F.A Graphic Design
Human Interface Designer, Apple
Very few students can say they worked for Facebook while an undergrad. Christian Dalonzo can.
Throughout his adolescence, Dalonzo quickly moved from designing menus for family Thanksgivings to designing and building websites. As a teen attending Gloucester County Institute of Technology, Dalonzo combined what he learned in the classroom with his own research to design and share apps online. One app, an instant messenger for Mac computers, interested a Facebook designer.
"The funny part about this whole conversation was I was only 17 and finishing high school," Dalonzo says. "This designer at Facebook had no idea how old I was."
The discussion didn't end there. Dalonzo reconnected with a Facebook recruiter while Dalonzo was a Rowan freshman, which eventually led to his first internship at the social media platform's Menlo Park, California headquarters. It was Dalonzo's first time out of the tristate area–"minus Florida," the Sewell native says.
The summer after his freshman year, Dalonzo interned on the Messenger design team. He returned the following summer for another internship on the same team.
During his junior and senior years, Dalonzo contracted for Facebook, again working on the Messenger team, attending classes in the morning and afternoon, and, taking advantage of the three-hour time difference, video calling into meetings in the evening, Following graduation, Dalonzo moved to California to work on the complete overhaul of the Messenger app, Messenger 4, which launched last October.
"It's a pretty small team designing these experiences, so when the thing you've been working on for over a year or more that you put so many hours of love and care into finally makes it out into the world and now a billion people are using it… it's hard to wrap your head around. Just seeing everyday people that you've never met before using it out there… it's one of the coolest things."
Dalonzo departed Facebook last November to work as a human interface designer at Apple.
---

Evy Tolentino '17
25 | B.A. Sociology
Paralegal, Justice At Work
When prospective clients reach out to the nonprofit Justice At Work, which provides free legal services to low-wage workers in Pennsylvania, the person they'll often speak to first is Evy Tolentino.
During her two years at the organization, the Runnemede native has spoken with clients seeking aid with workplace discrimination, sexual assult, wage claims, housing issues and fraud, specifically immigration scams. Some of her duties include interviewing clients—often in Spanish—to understand the full scope of their concerns, drafting legal correspondence to employers or landlords, compiling immigration applications or performing community outreach.
Tolentino's sociology background provided her with the skills to see humanity's bigger picture. "When somebody calls with an issue, it's important to not be judgmental and be empathetic and see things from their point of view so we can understand the issue and find the best way to help them," Tolentino says. "It's about really understanding that our life chances are affected by social status, our access to education. It helps us understand the issue at heart."
---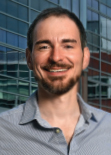 Jonathan Guito '08
35 | B.S. Biological Science, B.A. Journalism 
Researcher, Centers for Disease Control and Prevention
When Jonathan Guito began a fellowship with the CDC in 2014, his colleagues were battling the largest-ever Ebola epidemic.
"It was all hands on deck," Guito remembers. "Very brave people were sent to the areas hit hardest by the Ebola outbreak. They helped to set up a field lab and processed hundreds of samples per day."
Now Guito is studying why animals can be infected with viruses, including Ebola virus and Marburg virus, but don't get sick. What animal or animals transmit Ebola virus is still unknown. For Marburg virus, the Egyptian fruit bat is the culprit. "They're tiny little bats that look almost like dogs," Guito says. "They're cute. They're docile. But they can spread a deadly virus." And there's a colony of them in a CDC lab to help CDC learn more about how the animals carry the virus and spread it to people. Experimental infection and testing of Egyptian fruit bats under controlled laboratory conditions is the quickest and most effective means of learning more about the natural history of Marburg virus and for developing effective prevention and therapeutic strategies.
When Guito suits up to go into a "hot lab" to work with deadly viruses, he knows the risk involved. "For many of these viruses, there's no treatment," he says. "You can't screw up."
To Guito, the risk is worth it if it can lead to effective treatments for some of these deadly diseases. "Knowing how bats don't get sick will help us protect people—even if translating that knowledge into therapeutic use will take 10 to 15 years.
"What I'm doing now is like a dream job for sure, but it definitely wouldn't have happened if it wasn't for Rowan. Through studying journalism, I learned about writing and asking questions, and I got experience working with pigeons as a biology major, which prepared me for hands-on work with the bats."
---

Archange Antoine '05
37 | B.A. Law & Justice Studies
Executive Director, Faith in New Jersey, Founder, Savviors & Associates
Archange Antoine lives to serve his community. After graduating from Rowan, Antoine was employed as a social worker, mentoring children with mental and behavioral challenges and with young men coming out of prison. "I was their advocate in the school, community, congregation and in their courtroom," Antoine says. "It was an amazing experience to see the power of advocacy work for the lives of people who need support the most."
When one of his mentees lost his life to gun violence, Antoine shifted his focus from individual support to the community at large, looking to change the systemic issues that plague New Jersey communities— like poverty, racial, immigrant and economic justice.
In 2008, Antoine founded Savviors & Associates, a consulting firm specializing in political consulting, business development and community relations. It's here that Antoine helps coach political leaders and community organizers for public appearances and speeches.
He also serves as the executive director of the nonprofit Faith In New Jersey, a network of faith-based leaders and communities looking to enact racial, economic, immigrant and social justice change at the local, state and federal level.
In both roles, Antoine advises those looking to run for office, community-minded clergy and businesses developing community programs.
"Every day, I want to inspire and motivate young people to get more involved in the public arena and learn in which ways they can shape their communities, through faith, advocacy, policy and politics," he says. 
---

Maria Brasco '15
27 | B.A. Radio, Television & Film
Social Media Producer, "The Ellen DeGeneres Show"
When Maria Brasco got the call offering her a job as a social media assistant on "The Ellen DeGeneres Show" in 2015, she replied, "Can I scream?"
Three weeks later, the Washington Township, Gloucester County, native was living in Los Angeles.
For four years, Brasco has been on set daily at "The Ellen DeGeneres Show," identifying potentially viral moments to share on Facebook, Twitter and Instagram. Quickly working her way from social media assistant to producer, Brasco credits her success to her fearlessness and quick wit.
"One day soon after I started working, I saw Ellen riding around the lot on a bike," Brasco says. "I pulled out my phone and said, 'Smile!' and she played into the shot. I saw an opportunity and I wasn't scared."
The same instinct and gutsiness had gotten Brasco to L.A. through another opportunity. During her last semester before graduation, she noted a Rowan Magazine article on Ed Glavin '85, an executive producer on "The Ellen DeGeneres Show." He would be returning to Glassboro to receive a distinguished alumnus award that spring. To gain experience on camera, Brasco arranged to interview Glavin with the help of RTF friends.
The interview left an impression. After quitting her waitressing jobs at the end of the summer, Brasco emailed Glavin asking for career advice. He promptly responded, inquiring about her interests.
"My list was so long," she says.
"I remember being torn about putting social media down—of course a 22-year-old loved social media—but the last thing I wrote was social media and how it can enhance TV."
Luckily, "The Ellen DeGeneres Show" was looking for a social media assistant. By the end of September, she'd accepted the job.
Through Ellen's platform and impressive reach—the host is the eighth most-followed celebrity on Twitter, with more than 78 million followers—Brasco gets to see social media's positive impact firsthand.
"Some people say, 'It's just social media,' but Ellen has such a powerful voice and she's been able to change a lot of things because of that," Brasco says. "To be a part of that impact on the world has been incredible."
---

Michael Coletta '12, D'16
30 | B.S. Biochemistry, M.D.
Emergency Medicine Physician, Grand Strand Health
Dr. Michael Coletta considers himself "an adrenaline junkie." But instead of jumping out of planes, he works in the emergency room. He enjoys "the excitement of never knowing what's coming in" to the ER.
Part of the first class to graduate from Cooper Medical School of Rowan University in 2016, Coletta spent the past three years in residency at Cooper University Hospital. "It was a great experience," he says of being part of that inaugural class, although"it was a little bit frightening, because we were pioneers."
Working in the emergency department, Coletta says, "you treat all problems and see all patients. You treat what you can treat in the moment." He loves finding answers for patients who are afraid. Some cases can be "rough or demoralizing, but the good outweighs the bad."
Despite the demands of residency, Coletta gives back to the Rowan community. "It was an honor to be asked to serve on the Alumni Board of Directors," he says. On the outreach committee, he focuses on how to get alumni involved.
The South Jersey native's next move was a big one­—all the way to Grand Strand Health in Myrtle Beach, S.C. Coletta is in a familiar environment at the academic medical center, "but as a teacher, not a learner—although I'm a lifelong learner."
---

Langston Clement '05
36 | B.S. Applied Math 
Cybersecurity Manager, Grant Thornton LLP
Langston Clement has spent more than 15 years in the information technology space—and six in the cybersecurity sector.
"I never thought about taking on cybersecurity as a career, or even thought I would have the opportunity to do so," Clement says. "I remember taking a few computer science courses in college, but I knew programming wasn't the route I wanted to take.
I was always into the hacker culture and as the years went on, there were more and more positions exploding in this new space."
Recognizing amazing opportunities to support data security in the accelerated cybersecurity and social engineering field, Clement effectively built a career in all things "Internet of Things," even working closely with the City of Philadelphia as a member of its cybersecurity team—defenders of the city's digital infrastructure.
Today, Clement is directing some of his admittedly nerdy energy in a new direction—gaming. He recently launched the gaming hardware startup Robocandy.
"Robocandy's first product will be a retro-futuristic arcade candy cabinet (with joysticks and arcade buttons) that will work with legacy and modern gaming consoles. It's aimed toward the retro enthusiast and esports markets," Clement says. "We're hoping to release the product at the end of this year. Stay tuned!"
---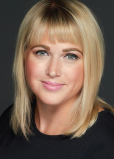 Ashley Kalena '07
34 | B.A. Journalism
Manager, YouTube Strategy, National Geographic Partners
Ashley Kalena's first stop after graduating was the prestigious Newhouse School at Syracuse University, where she earned her master's degree in broadcast journalism.
Hired soon after as a production assistant for the Travel Channel in Washington, D.C., she spent two years writing, researching and producing TV shows.
"Two shows I worked on were 'Ultimate Spring Break' and 'America's Scariest Halloween Attractions,'" Kalena recalls. "It wasn't very journalistic, but it was fun and good experience."
Armed with that experience, she moved on nine years ago to her next employer, National Geographic.
Hired as a digital content producer, her duties included working with YouTube videos. Kalena soon found that view count and subscribership were lower than they should have been. More concerning, she learned there was no plan to improve them.
"There was no one person in charge of the strategy, so I wrote up a plan of what I thought the strategy should be and they created a job for me," she says.
Today, her position with National Geographic Partners, a joint venture between Disney and the National Geographic Society, is challenging Kalena in new and exciting ways. Some of that challenge involves dealing with 21st century pirates—groups or individuals who steal content from YouTube and try to monetize it.
"There's so much for me to do," she says.
"It's more than a full time job."
Well established with Nat Geo, she's excited about the company's future. "We're about to launch (streaming service) Disney+ in the fall, so there are big things happening in our digital world," she says.
---

Matheus Fialho Fiuza '14
27 | B.A. Art, B.A. Theater Arts 
Art Director, Disney Parks Live Entertainment
There's nothing like an Italian sunrise, says Matheus Fialho Fiuza. He sees them all the time.
As the art director for Disney Parks Live Entertainment, Fiuza is known to work the overnight shift at Epcot right before a live production. Having designed the sets and effects, he enjoys seeing them unveiled to Walt Disney World guests.
"Italy at six o'clock in the morning is gorgeous," Fiuza says.
Since graduating from Rowan, the Rio De Janeiro-born, Cape Cod-raised Fiuza spent three years at Busch Gardens Tampa Bay, where he was recruited right out of school. It was there that Fiuza, who primarily designed sets for theater productions, learned the intricacies of theme park entertainment design.
"Broadway does a show a night and sometimes a matinee," Fiuza says. "A theme park show happens five times a day, every single day. So everything has to be built to withstand that wear and tear and so it can do that five times a day and wow the crowds in the same exact way every single time."
At Disney, Fiuza works with a number of artistic teams to bring to life performances like Epcot's "Guardians of the Galaxy–Awesome Mix Live!" Between coordinating with show directors to work through the physical space of the show and set to collaborating with lighting designers to illuminate the stage, Fiuza is a pro at seeing the big picture.
"The more I learn about my different directors and my creative director and my lighting designer and my video designer and my illustrators," he says, "I know how I can pitch an idea that will play to everyone's strengths."
---

Megan Heber '08
32 | B.M. Music Education, B.A. Education 
Executive Director, Children's Chorus of Greater Dallas
The power of music profoundly influenced Megan Heber. It's an experience she hopes to inspire in others.
Her passion carried her worldwide as part of the U.S. Navy Music Program from 2008 to 2013, where she performed for heads of state and other dignitaries.
That passion energizes her in her role with the Children's Chorus of Greater Dallas. "Being able to help children discover the transformational power of creating music and beauty is a wonderful thing to do every single day of my life," Heber says.
This love also moved her to found Artrepreneurship, a business planning firm that will empower creatives to engage in their passions as they build sustainable careers.
"There's always the guiding motivation that exposure to music and the arts is a fundamental human right," she says. "Whatever I can do to ensure that every child, every adult, every person is given an opportunity to participate with the arts in a deep and meaningful way...that really drives me."
---

Daria Szkwarko '12
35 | D.O. Osteopathic Medicine
Assistant Professor, Family Medicine Director, Global Health Faculty Development Fellowship, Brown University
"I believe health care—globally—is a human right," says Daria Szkwarko.
But more than being convinced philosophically, Szkwarko acts on her belief. Her conviction and expertise have earned her invitations to speak internationally, work with family medicine colleagues in Kenya, and brought her to teach and provide clinical care to underserved communities in Pawtucket, Rhode Island.
In each community she has come to serve, she begins with the same challenge: to better understand the culture and the individuals who are her colleagues and patients. That commitment to respect and sensitivity—to listening and learning first—helps make medical interventions more effective. "We have a lot of evidence-based guidelines on one end but then what is happening on the ground is completely different—how do we connect the two?"
She began to consider the question in a global context between her first and second year of medical school when she worked in Tanzania and witnessed the struggle of people with limited access to health care. Between her third and fourth year, she was paired with a mentor, Dr. E. Jane Carter, from Brown University, in the Fogarty International Clinical Research Scholars Program, which took her to live in Eldoret, Kenya, for a year through the Academic Model Providing Access to Healthcare. There, she found her focus in tuberculosis prevention as she worked with a team of Kenyan health care providers to address the transmission of TB from adults to children in households.
Ultimately, the team's work resulted in a register to track children from exposure to completing preventive therapy that's now the Kenyan national guideline. Once again, Szkwarko points to relationships and collaboration as key to what they accomplished.
"My favorite thing about global health is working with and learning from my Kenyan colleagues," she says.
Working in the U.S. and Kenya, Szkwarko considers intercultural communication and implicit bias training to be key components in global health education. Being invested in a community is critical, she says. "Global health shouldn't be about short-term experiences where people are dropping in and trying to do good. It should be about developing relationships and learning and listening to partners' needs."
---

Gary Baker '04
38 | B.A. Journalism 
Assistant Director, Greek Affairs, Rowan University
Gary Baker's work with Special Olympics began in 2009 when he volunteered at the Special Olympics Michigan Summer Games.
"They were held on the campus I worked at and my first assignment was announcing the winners of different races as the athletes received their medals and ribbons," he recalls. "I was immediately hooked."
Today, Baker shares his support for the Special Olympics with the entire University community.
Spearheading Rowan Unified Sports, a partnership between the University and Special Olympics of New Jersey (SONJ) in spring 2012, Baker set out to encourage Rowan students to embrace inclusive sports.
Rowan Unified Sports—a model for colleges and universities across the United States—is the first of its kind in New Jersey and the nation, with nearly 100 SONJ athletes donning Unified uniforms to play soccer and basketball, side by side with Rowan teammates.
Baker could not be prouder. "Rowan Unified has reached what I imagined my greatest hopes were for it," he says. "Moving forward, I hope more colleges and universities emulate our celebration of inclusive sports.
---

Bill Moen '09
32 | B.A. Political Science & Government
Southern New Jersey Director for U.S. Senator Cory A. Booker
2001 turned out to be quite the year for Bill Moen.
An eighth grader at the time, he was part of the team that won the Flag Football Championships in Berlin, Germany, and he successfully campaigned for his first term as class president. Those experiences gave him the courage and confidence to pursue his dreams—no matter what it took.
While he had ambitions to be a professional baseball player, a lawyer, and even a state trooper, it was an introductory government class at Rowan that changed his path for good.
As the son and grandson of war veterans, Moen says he's always wanted to serve the people. "That class really helped me see my own potential.
I was raised wanting to help and connect people, and I believe that's what the government can and
should do."
Formerly a Camden County freeholder, he understood that being accessible and honest with his community was key—a trait he learned in college when he met a man he knew he'd love to work for one day, U.S. Senator Cory Booker.
"I had the chance to meet Sen. Booker when I was at Rowan and he was mayor of Newark," says Moen. "He served as a huge inspiration to me during my last two years of school, so it's very special to be working with him now."
Striving to make a difference in as many ways as he can, Moen also volunteers as a baseball coach for Camden County youth and serves on the Rowan University Alumni Board of Directors.
As he passionately represents Sen. Booker and the seven southern New Jersey counties, Moen says seeing the impact close to home means the most to him. "I want to do right by the people of the community I was raised in," he says. "Because I often ask myself, 'If I didn't, then who would?'"
---
Profiles by
Marie Ranoia Alonso '90 is a digital marketing and content strategy specialist in New Jersey and has contributed insights on social media tactics to the Philadelphia Business Journal.
Diane Donofrio Angelucci '81 is a South Jersey-based freelance writer whose work has appeared in numerous consumer and professional publications.
Barbara Baals is celebrating her 13th year as assistant director in Rowan's Office of Media &
Public Relations.
Krystle Dodge '11, M'11, is a freelance writer and lifelong South Jersey resident whose online and offline content has been published in the education, legal and lifestyle sectors.
Megan Kiger ​has been a writer and communications specialist for Rowan's Division
of University Advancement since 2016.
Steve Levine '87, M'07 assistant director of media and public relations, recently celebrated his 12th year with Rowan. He was formerly a journalist in New Jersey, New York and Pennsylvania.
Patricia Quigley '78, M'03, assistant director of Media & Public Relations, is an award-winning PR practitioner and journalist who has been published regionally, nationally and internationally.
Allie Volpe '13 is a freelance writer based in Philadelphia. Her work has appeared in the New York Times, The Atlantic, Rolling Stone, and more.